The District organizes several annual educational events each year including:
The Envirothon Competition
5th Grade Conservation Field Days
My Growing Tree Arbor Day Programs
Mock Interviews and Job Shadowing Opportunities
Classes during Black Forest Conservation Camp
In addition to these programs, the District has presented an array of topics during community gatherings, various outreach events and festivals, 4H meetings, Scout meetings, watershed association picnics, summer reading programs, workshops and seminars, and more!
Education is woven into each and every program that the District administers, and also stands alone as a program to ensure everyone in the community has access to quality environmental education opportunities and resources. Many of these opportunities are guided by the experiential learning model, ensuring that each and every program is well rounded and as engaging as possible.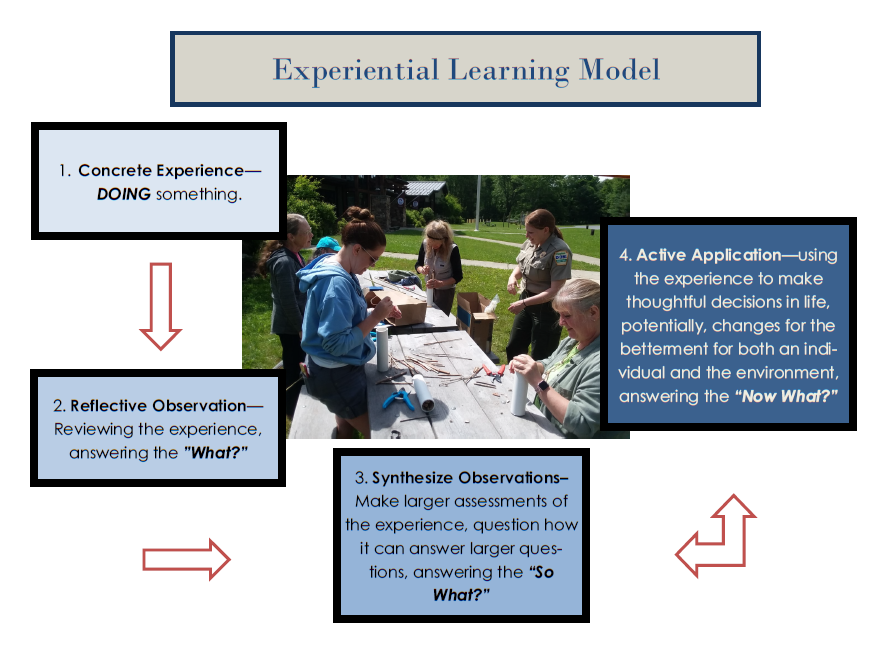 Here are some of our affiliated environmental education organizations and other guiding EE frameworks:
An Educator's Guide to the Meaningful Watershed Educational Experience
Pollinator Partnership's Educational Resources
Pennsylvania Association of Environmental Educators